- WEB3 ENABLER PARAMETA - WEB3 ENABLER PARAMETA - WEB3 ENABLER PARAMETA - WEB3 ENABLER PARAMETA - WEB3 ENABLER PARAMETA - WEB3 ENABLER PARAMETA - WEB3 ENABLER PARAMETA - WEB3 ENABLER PARAMETA - WEB3 ENABLER PARAMETA - WEB3 ENABLER PARAMETA - WEB3 ENABLER PARAMETA - WEB3 ENABLER PARAMETA - WEB3 ENABLER PARAMETA - WEB3 ENABLER PARAMETA
We empower the world's transformation by
enabling the transition from Web2
to the Web3 ecosystem
Global Validated
Blockchain Technology 
PARAMETA's own blockchain technology validated through global projects such as HAVAH and ICON, as well as various industries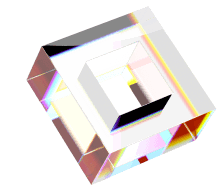 A self-developed blockchain engine and platform 'LOOPCHAIN', supporting a full-stack core engine that extends from the infrastructure layer to the application layer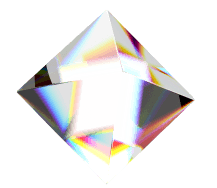 As a platform for identity authentication, it utilizes a proprietary DID technology developed by PARAMETA and has been verified by over 3M private and public users as the first DID service in the S.Korea financial sector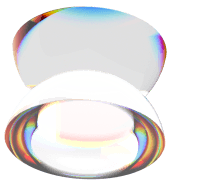 A trustless interchain protocol developed by PARAMETA that supports interchain between heterogeneous blockchains, a universal and interoperable solution that maintains a high level of security through a decentralized approach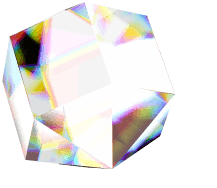 A personal data storage and decentralized file storage developed by PARAMETA, an encrypted data storage solution that allows users to directly control sensitive personal data with user permission
*IP (In-house Technology) : Technology developed or built by the company itself
MAKE YOUR BUSINESS
INTO WEB3
Enable a quick and easy transition to Web3 without building infrastructure, simply by integrating APIs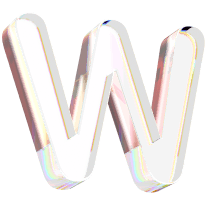 securely manages personal identity and data through custody-based key management technology and DID/PDS technology. It offers easy and powerful Web3 wallet functionalities based on a user-friendly UX for various industries such as finance, gaming, and Web3 business areas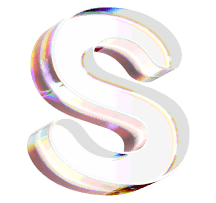 provides functionality to divide and manage real assets using tokens, supporting real asset investment such as STOs and fractional ownership management. It offers an optimized service that meets practical requirements through collaboration with partners who are already operating fractional investment services.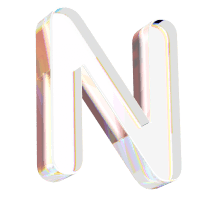 enables participation in the rapidly growing NFT market by providing the essential tools needed to manage every step of the NFT distribution process. Supports the entire business journey of distributing NFTs, from issuance to distribution to trading.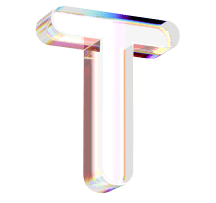 Parameta Token Management
provides comprehensive management functions including token issuance, lockup, distribution, and circulation monitoring. The tokens are issued through ICT-Interchain Token, and secured with high connectivity and security through PARAMETA's interchain protocol BTP.



GAMING
Secure ownership of in-game items using NFTs and promote economic activities within the game, especially customized services using custody wallets from verified exchanges (VASPs) for stable service provision through KYC verification.

FINANCE
Secure transparency and reliability in financial transactions and reduce brokerage fees. In particular, STO can be used to digitize assets and provide liquidity.

DATA MANAGEMENT
Directly manage, control, and distribute various data to create a user-based data distribution ecosystem while preventing the leakage and misuse of personal information.

REWARD PROGRAM
Immutably record customers' point accumulation and usage history and operate reward programs more transparently. It also provides high scalability by integrating points and rewards distributed across various blockchains and supporting interoperability.

REAL ESTATE
Share profits, build a transparent ownership and distribution system using STO, and expand to various industries such as utilizing NFTs for membership benefits.
- WEB3 ENABLER PARAMETA - WEB3 ENABLER PARAMETA - WEB3 ENABLER PARAMETA - WEB3 ENABLER PARAMETA - WEB3 ENABLER PARAMETA - WEB3 ENABLER PARAMETA - WEB3 ENABLER PARAMETA - WEB3 ENABLER PARAMETA - WEB3 ENABLER PARAMETA - WEB3 ENABLER PARAMETA - WEB3 ENABLER PARAMETA - WEB3 ENABLER PARAMETA - WEB3 ENABLER PARAMETA - WEB3 ENABLER PARAMETA
22.09.09
JH Kim-The Man Behind PARAMETA
Follow JH KIM, the man behind ICONLOOP, through the ICONLOOP offices in Seoul (South-Korea) as he talks about blockchain technology, leaving the beaten path and the potential to radically transform how we distribute wealth
22.10.04
MK SONG – BTP Architect at PARAMETA
Moonkyu Song manages the blockchain development team at PARAMETA, overseeing the development of BTP and work related to improving node performance and scalability.
22.10.10
Edward Ryu – PARAMETA CTO
Watch Edward Ryu explain how a mainnet created using Parameta has built-in interoperability that automatically connects it to ICON
22.12.22
Parameta Introduction
'Parameta Framework' is a blockchain framework that makes it easy to build blockchain mainnets for different business needs, such as Cosmos' Cosmos SDK and Polkadot's Substrate.


We explore innovation challenges and strive to create new value as pioneers.


We esteem the knowledge, experience, and expertise of each other.


We promote the mutually beneficial growth of the company and individuals.
WE THANK OUR PARTNERS AND CLIENTS 100 +
Join the journey
to Web3
with PARAMETA